Dear Esteemed Reader,
Thank you for being a Radiant Life subscriber. We've really enjoyed being part of your journey to a more rewarding life.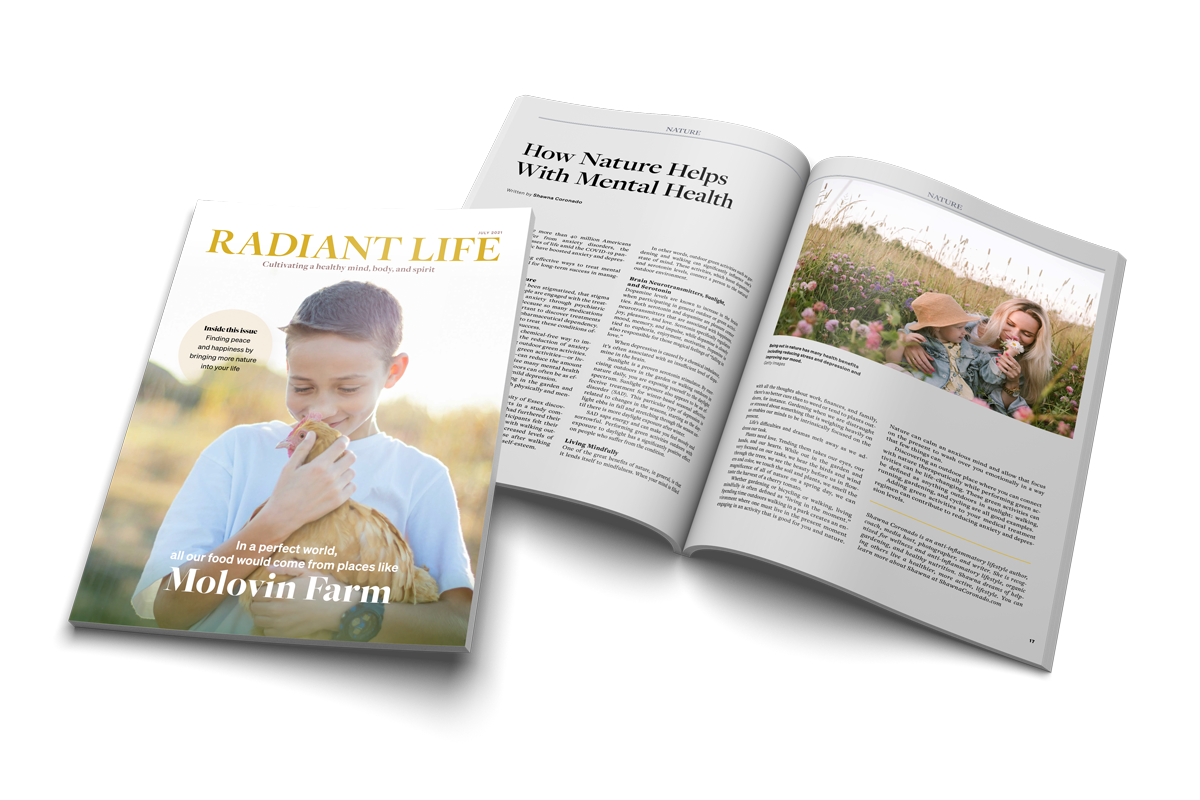 We're sorry to announce that due to circumstances beyond our control, we are stopping the production of Radiant Life until further notice. The last issue of Radiant Life that you'll receive will be our June 2022 issue.
Over the past few months, supply chain issues have made it very challenging for independent publishers like Bright Magazine Group to get the materials we need to print our magazines—especially the high-quality printing paper we use for Radiant Life.
We understand that this decision will impact you, our readers, greatly, because this was also a difficult decision for us at Radiant Life. We're true believers in a healthy lifestyle just like you, and over the past year, we've made it our mission to share that wisdom and knowledge with more people.
Going forward, we will focus all of Bright Magazine Group's available resources on American Essence magazine, a publication that celebrates the creativity, enterprise, and achievements of the American people. You can learn more about American Essence at AmericanEssence.net.
We apologize for any inconvenience, and would like to thank you again for walking with us on the road to a better life.
Sincerely,
Bright Magazine Group